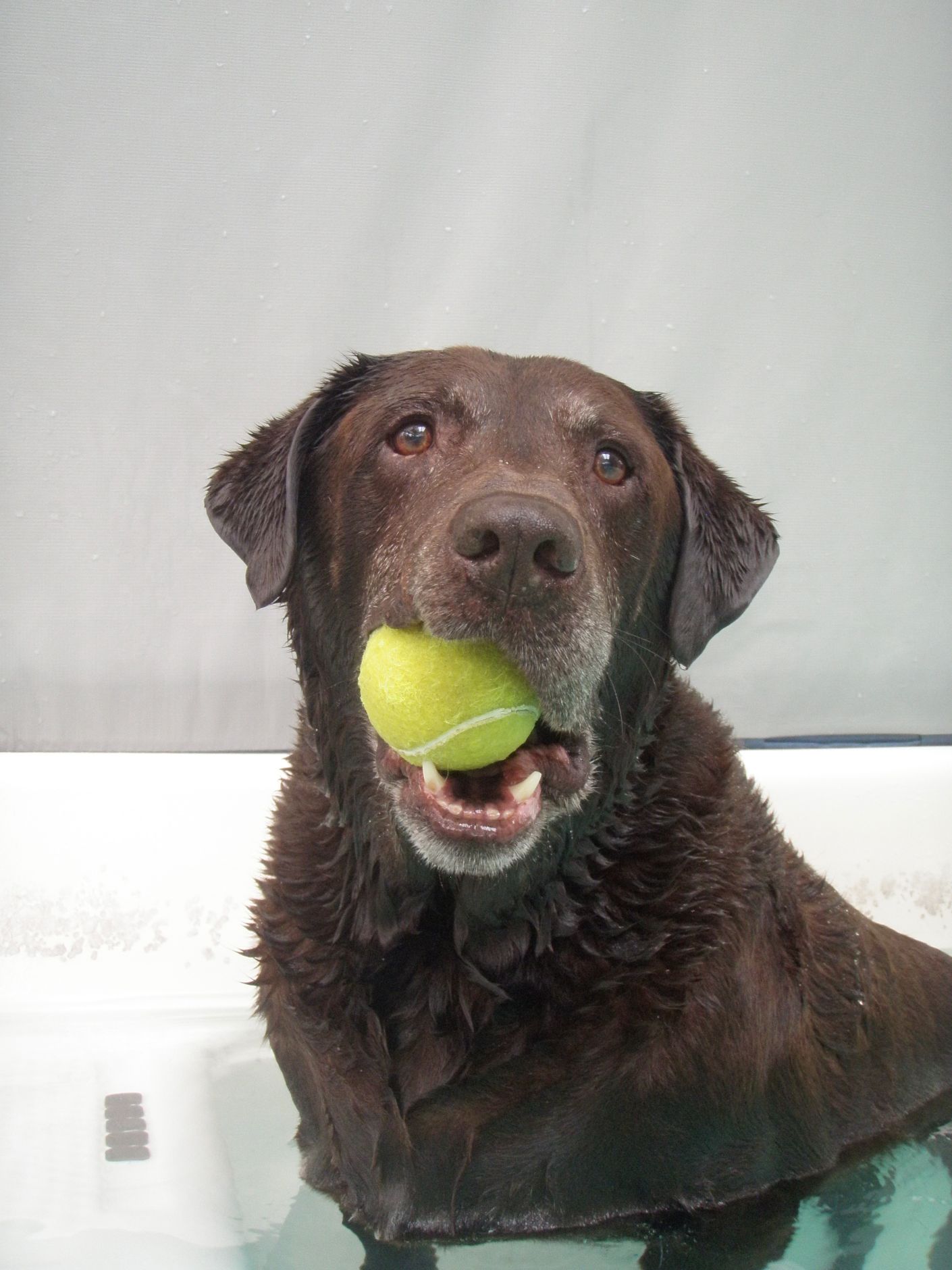 You have all been waiting with bated breath for news about our favorite canine life guard! I'm so happy to report that he is doing beautifully today! The pneumonia is clearing, and we now need to schedule his follow-up appointment. Most likely, they will re-X-Ray his lungs to make sure they are free from the "fog". He is sleeping through the night (without waking in fits of coughing), and breathing much easier (as are we). Still taking 3-1/2 giant horse pill antibiotics/day. (He doesn't mind the roast beef they are wrapped in – Wink!)
This morning he greeted me by bouncing up-and-down at the bottom of the stairs, followed by "Silly Puppy" (rolling around on his back with his feet up in the air) in the living room in front of the Christmas Tree. (Of course, all this happened without camera documentation. For as soon as the camera appeared, it was too late…) We took our regular walk with Holmes Kitty, Larry, and myself across the property and out onto the trails (Larry taking the lead). He was sniffing and snooping with the best of 'em – making sure that every smell was appropriate to his territory! Those that weren't, he corrected. Those that were, he approved. And the walk back to the house was easy, without any problematic breathing.
A far cry from last week where we were back-and-forth to the vet, at the veterinary ER, up all night, refusing food, weak, feverish, and just generally feeling like crap. Now he's comfortable, happy, and laying next to me snoring as I write this. With the occasional rabbit chase in his dreams, he is definitely feeling more like his old self!
We are so very grateful to our friends, family, pet pawrents, and Larry's Fan Club for all their thoughtful wishes, support, and patience! (I must say that I'm feeling a little jealous of Larry's fan base! Ha! Ha!)
Next week I'll be back in full swim! Larry will be staying home recuperating for a little longer, but he'll definitely be at the pool in spirit! He misses all his girlfriends!